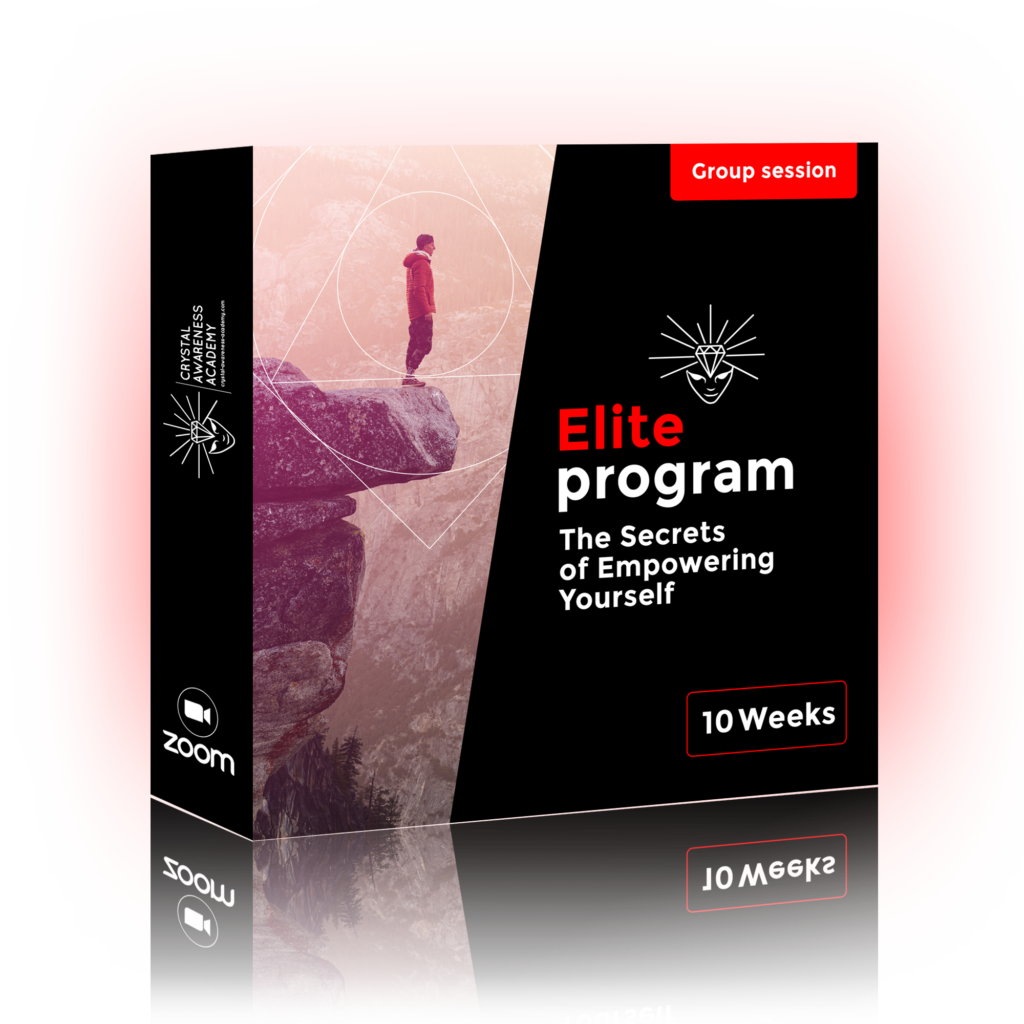 The secrets of empowering yourself is about opening your own hidden talents and discovering the power within yourself.
Choose Private Session OR Group Session
Program Duration: 10 weeks –Every alternate weekend (12h-13h-per week –Total 120-130 h)
Dates :-Starts Saturday March 5th 2022 – Ends Friday July 29th 2022. (Details see below)
Time : CET Time Zone : 14:00-20:00

 

Program Outline: live teaching including Q/A, workbook, practical guidance and clarity, guided relaxation

 

Teaching : Via Zoom or in person

 

– Live with Amyn Lalani
Teaching Method : Crystal Awareness Approach
Program Support: Each student has a possibility for a continuous support on any of their challenges or areas that requires clarity, understanding at NO additional cost.

 
6 Hours – Including Q/A & break
Week 1 :
Saturday, March 5th 2022 (14h00-20h00) CET Time Zone
Sunday, March 6th 2022 (14h00-20h00) CET Time Zone
Week 2 :
Saturday, April 2nd 2022 (14h00-20h00) CET Time Zone
Sunday, April 3rd 2022 (14h00-20h00) CET Time Zone
Week 3 :
Saturday, April 30th 2022 (14h00-20h00) CET Time Zone
Sunday, May 1st 2022 (14h00-20h00) CET Time Zone
Week 4 :
Saturday, May 14th 2022 (14h00-20h00) CET Time Zone
Sunday, May 15th 2022 (14h00-20h00) CET Time Zone
Week 5 :
Saturday, May 28th 2022 (14h00-20h00) CET Time Zone
Sunday, May 29th 2022 (14h00-20h00) CET Time Zone
Week 6 :
Saturday, June 11th 2022 (14h00-20h00) CET Time Zone
Sunday, June 12th 2022 (14h00-20h00) CET Time Zone
Week 7 :
Saturday, June 25th 2022 (14h00-20h00) CET Time Zone
Sunday, June 26th 2022 (14h00-20h00) CET Time Zone
Week 8 :
Saturday, July 9th 2022 (14h00-20h00) CET Time Zone
Sunday, July 10th 2022 (14h00-20h00) CET Time Zone
Week 9 :
Saturday, July 23rd 2022 (14h00-22h00) CET Time Zone
Sunday, July 24th 2022 (14h00-22h00) CET Time Zone
Week 10 :
Thursday, July 28th 2022 (14h00-22h00) CET Time Zone
Friday, July 29th 2022 (14h00-22h00) CET Time Zone